Welcome to Artly World Nonprofit.
We're on a mission to empower communities through opportunities for acts of creativity and meaningful experiences in the arts.
We provide meaningful arts and cultural experiences inspiring people to reconnect with their innate creative spirit and realize a world of unlimited possibilities.
Programs


Our initiatives support the accessibility of arts and cultural programming in underserved communities and provide resources and professional opportunities to working artists, musicians, and performers.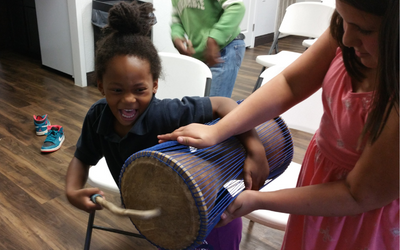 YOUTH
Our Youth Arts initiatives serve children and families in the Austin area by providing enriching arts and cultural programs in communities with limited access to quality arts programming.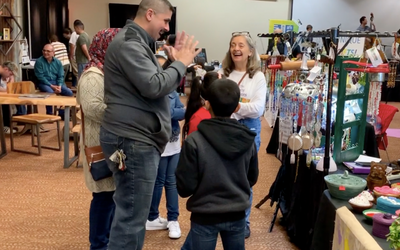 COMMUNITY
Our Community Arts initiatives serve audiences in Central Texas by providing opportunities for people of all ages and levels of artistic experience to become more active in their local arts and music scenes.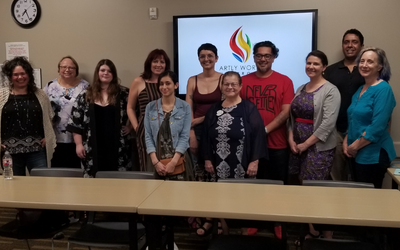 ARTISTS
Our Artist Resource Programs serve practicing artists, musicians, and performers in all disciplines and at all stages of their career with professional development opportunities.
Connection

Creativity and the arts allow us to connect with one another and with what it means to be human.
Community

Communities are strengthened and benefits when children and families are engaged in the arts.
Accessibility

All people should have access to all the benefits the arts have to offer.

Essential

Artists are essential, and we should value their work as central and critical to a healthy society.

"Our family has found these events to be so beneficial for learning about different art mediums and giving my child a creative outlet with space to explore."

– Parent, Young Explorers Program (2022)
"My children love meeting the artists, creating art, learning, playing with friends and seeing familiar faces…I'm very grateful to have such a wonderful resource that gives access to arts and community."

– Parent, Young Explorers Program (2023)
"I am very grateful that Artly World has provided high quality, accessible opportunities for my kids to explore and create art…The program has been terrifically well-run, and has provided irreplaceable opportunities for my kids to explore the arts."

– Parent, Young Artists Program (2022)
"The time spent with other parents and their children made my son and I feel part of a community and was a bright part of each of our weeks."

– Parent, Young Artists Program (2022)
"I can't say enough good things about this organization. I had a great learning experience. Competent and well prepared teachers will guide you through some relevant subjects, that can interest whoever is currently an artist and entrepreneur."

– Musician, ARP Programs (2021)
"I really enjoyed the camaraderie and how patient you were. Y'all were very patient. It was nice how you always had everything set up and laid out for everyone. It was very organized. I like that. First class all the way."

– Senior Participant, Senior Smiles Program (2023)
"ARP has been an invaluable resource in navigating the past 2 years. So thankful for all that you do!!"

– Artist, ARP Programs (2022)
"It's such a wonderful service and resource for a one-woman business like mine, trying to create content and learn new things all on my own with very limited time and money to invest back into my business."

– Artist, ARP Programs (2021)
Get Involved
Join us to build a community where all children, families, and community members are empowered by the unlimited possibilities of their creative and artistic spirit.
Thanks to our supporters and community partners.