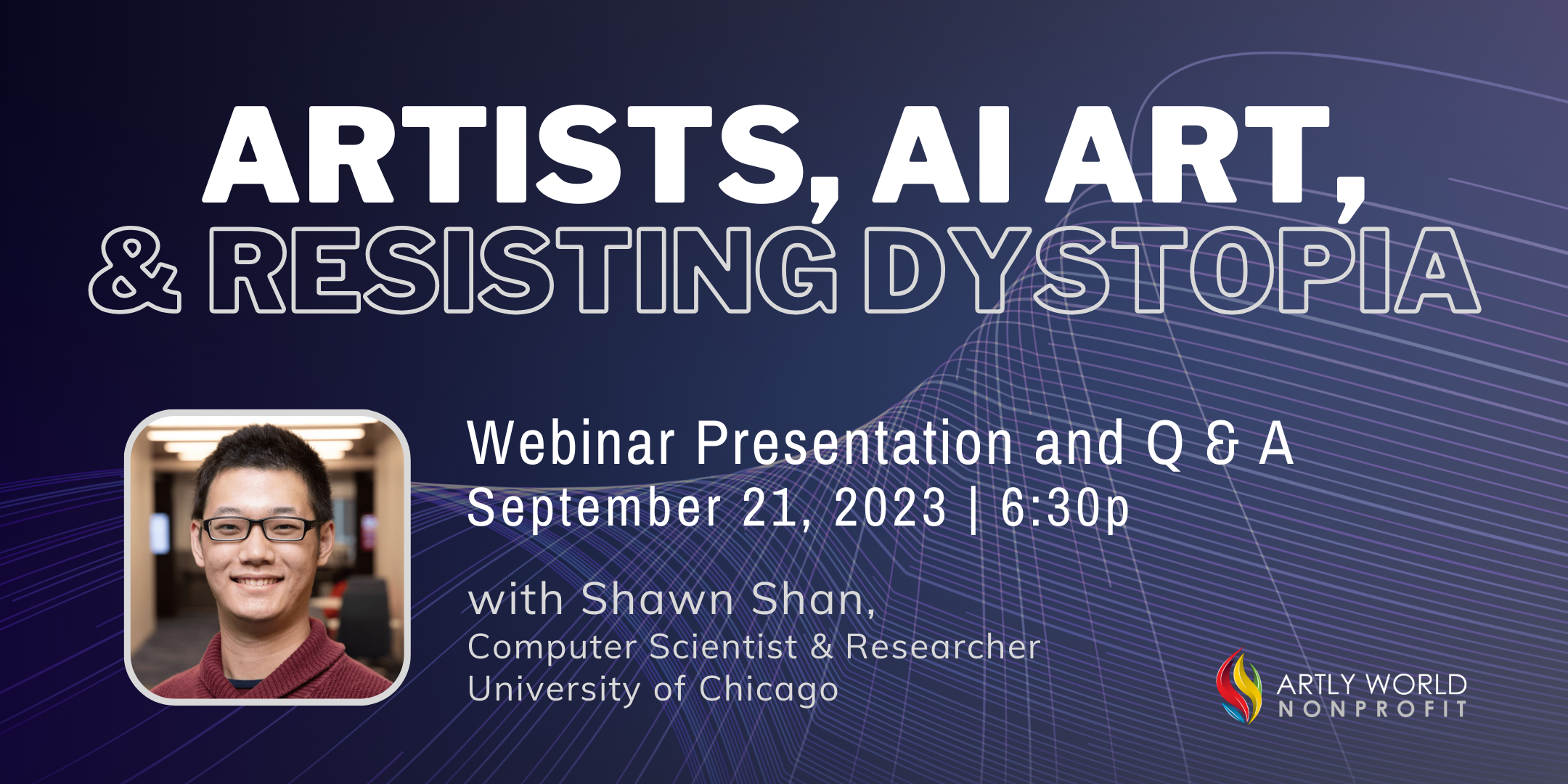 Artists, AI, and Resisting Dystopia
September 21 @ 6:30 pm

-

8:00 pm
What are the impacts (today and in the future) of generative AI on artists' work and livelihoods? And what are some steps artists can take to protect their work from unauthorized mimicry?
Be part of a lively talk via Zoom, addressing these important topics with Shawn Shan, a researcher in Computer Science at the University of Chicago. Shawn will explain generative AI models in simple terms, how they "learn" from human art, and the potential threats of invasive AI on our privacy. Then, he will provide an introduction to the project Glaze, a free tool that protects artists from generative AI mimicry by exploiting fundamental weaknesses in AI models.
Artists in all disciplines and all levels of experience are welcome and encouraged to be part of this FREE webinar event.
Reserve your seat and register via Zoom at this link.
Share This Story, Choose Your Platform!