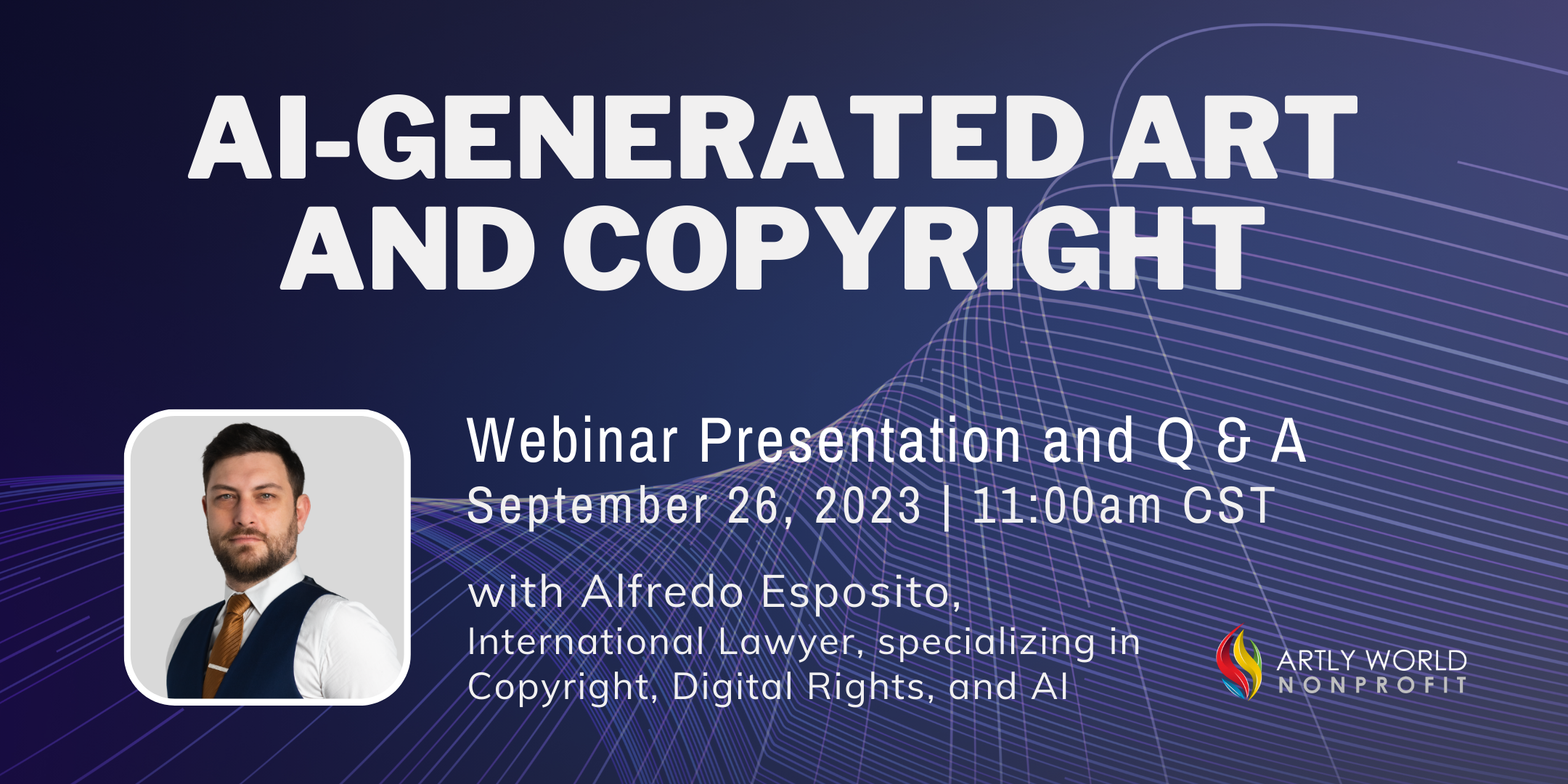 AI-Generated Art and Copyright: Legal and Ethical Considerations
September 26 @ 11:00 am

-

12:30 pm
How are recent lawsuits and ethical dilemmas regarding attribution and ownership of AI art reshaping the landscape of copyright protection? What are some of the potential challenges and opportunities that artists and creators might face regarding copyright and the use of AI content in the future?
Be part of an engaging talk via Zoom, addressing these important questions with Alfredo Esposito, international lawyer specializing in copyright, digital rights, and artificial intelligence. Alfredo will discuss the legal and ethical complexities of copyright considerations surrounding AI-generated art by discussing recent lawsuits and dilemmas, including a case study analysis of the U.S. Copyright Office's decision regarding graphic novel Zarya of the Dawn and its implications on copyright for AI-assisted creative works.
Artists in all disciplines and levels of experience are welcome and encouraged to be part of the FREE webinar event.
Reserve your seat and register via Zoom at this link.
Share This Story, Choose Your Platform!