Join other leaders in the field to present on topics related to:

Innovative applications of AI in creative and work flows
Incorporating AI into artistic work
Opportunities, risks, and/or challenges for artists and creatives
How AI is challenging our understandings and assumptions
Leveraging AI for its economic and/or career potentials
What AI holds for disciplines in the future
Innovation & Collaboration

A comprehensive platform for artists and creatives across various disciplines to experiment with AI and foster a unique collaborative environment between art and technology.
Knowledge & Dialogue

Relevant conversations about the latest in AI, exchanging knowledge and resources to guide leaders in the field and stay ahead of the curve.
Network & Growth

Meaningful opportunities to connect, learn, and work with professionals and enthusiasts from both the art and tech sectors, leading to impactful collaborations and growth opportunities.

Be a thought leader.

Now is your opportunity to be a thought leader in the art-tech space, along with other technologists, artists, and creators harnessing the power of AI. Apply to be part of this initiative and share your expertise, insights, and resources to shape the future of AI and nurture the next wave of artists in the AI era.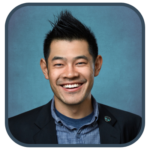 Rick Kitagawa,
Author, Visual Artist, and Creativity Coach

Rick Kitagawa is a creativity coach and consultant who has worked with executives, founders, and creators from around the globe and Fortune 500 companies. He is also an award-winning visual artist and Amazon Best-Selling author. He currently leads Brainstorm Road, a community of creative people building their dream project in the midst of real life.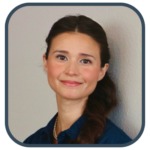 Jessica Paz,
Artist and AI/ML Specialist

Jessica Paz found her voice as an artist at a young age by weaving her Salvadoran roots into her artistic expression. With a degree in Linguistics and Computer Science, she pursued a career in tech and served in the US Air Force as a specialist in Artificial Intelligence and Machine Learning. As both an artist and specialist in AI/ML, Jessica is interested in how AI technologies are challenging assumptions about creativity and the role of artists.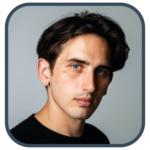 Zach Beasley,
Multi-Media Creative, Artist, and Designer

Zach Beasley is a multi-media creative based in Austin who moonlights as a musician and visual artist. With a BFA in Design from UT-Austin, he works as a creative leader in the healthcare and media industries, producing content for small startups as well as Fortune 500 companies. He is interested in the ways AI technologies can be leveraged to improve our workflow and used as a brainstorming tool for creative ideas.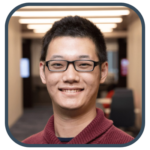 Shawn Shan, M.S.
Computer Scientist and Researcher

Shawn Shan is a researcher in the Computer Science Department at the University of Chicago, where he serves as Project Lead for Glaze, a tool designed to protect artists from generative AI mimicry. Shawn's research focuses on on understanding fundamental limitations of AI systems and protecting people from malicious uses of AI. His work has been covered by media outlets such as the New York Times, BBC, NBC News, MIT Tech Review.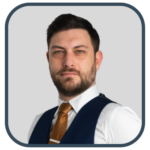 Alfredo Esposito,
International Lawyer, specializing in Copyright, Digital Rights, and AI

Alfredo Esposito is an international lawyer and global thought leader specializing in copyright, digital rights, and AI. He has an extensive resume of experience serving as advisor and privately assisting companies on international legal matters. In 2021, he established the law firm Difesa d'Autore offering specialized legal service on internet legal matters, and continues to share his expertise by contributing articles on legal, digital, and AI topics in various publications.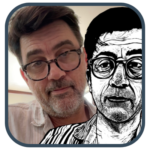 Jeff Wilson,
Mixed Digital Media Artist and Technologist

Jeff Wilson is a mixed digital media artist and technologist from Austin, TX. With a degree in sculpture from Syracuse University and a long career in IT, Jeff has been at at the forefront of the fine arts and technology worlds for more than 20 years, blending technology into his creative process and most recently incorporating Artificial Intelligence into his toolbelt. Jeff is interested in exploring the collaboration between human and machine while maintaining what is truly human in the arts.