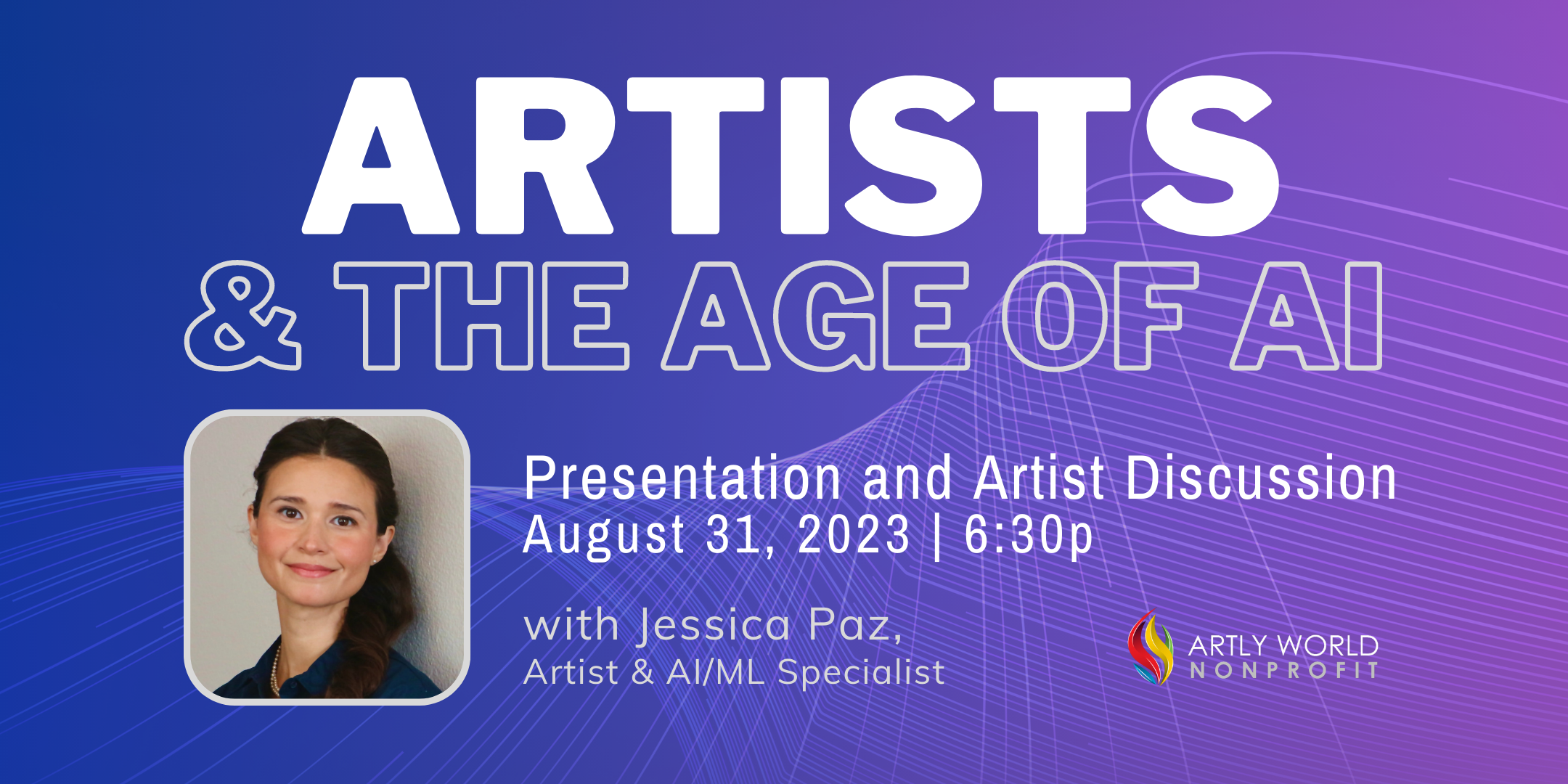 Artists and the Age of AI
August 31 @ 6:30 pm

-

8:30 pm
Kick off this season of Austin Artist Discussions with a lively discussion on the ways AI technology is changing the way we think about art and our roles as artists! Artists in all disciplines and levels of experience are welcome and encouraged to attend this free event. Light refreshments will be provided with plenty of opportunity to connect with other artists and discuss issues that matter to you and your community.
Limited seats available.
Please RSVP on Eventbrite.
Artists and the Age of AI
During this talk we will discuss how generative AI technologies are changing the way we think about art, culture, and our roles as artists in both the short and long term. More specifically, we will engage in a live demo of the tool "ARTSMARTai" as a case study to explore first-hand the implications of AI tools, their uses, their advantages, and their limitations for artists. Please join us as we explore the questions begetting ample debate in the art world, while also empowering you to hack the AI toolbox.
About the Presenter
A native Austinite, Jessica Paz found her voice as an artist at a young age by weaving her Salvadoran roots into the interplay of her artistic expression. Upon earning a degree in Linguistics and Computer Science, she applied her unique skillset to pursue a career in the tech industry and served in the US Air Force as a specialist in Artificial Intelligence and Machine Learning. As both an artist and a specialist in AI/ML, Jessica is interested in the ways newer and disruptive generative AI technologies are challenging assumptions about creativity, our definitions of art, and the role of artists and technology.
Austin Artist Discussions
Austin Artist Discussions is a series of live presentations and open discussions organized by Artly World Nonprofit for Austin-area artists to build a more robust network and engage in lively discussion and debate about pressing issues. To stay updated about future artist events, sign up to receive notifications at this link.
Share This Story, Choose Your Platform!